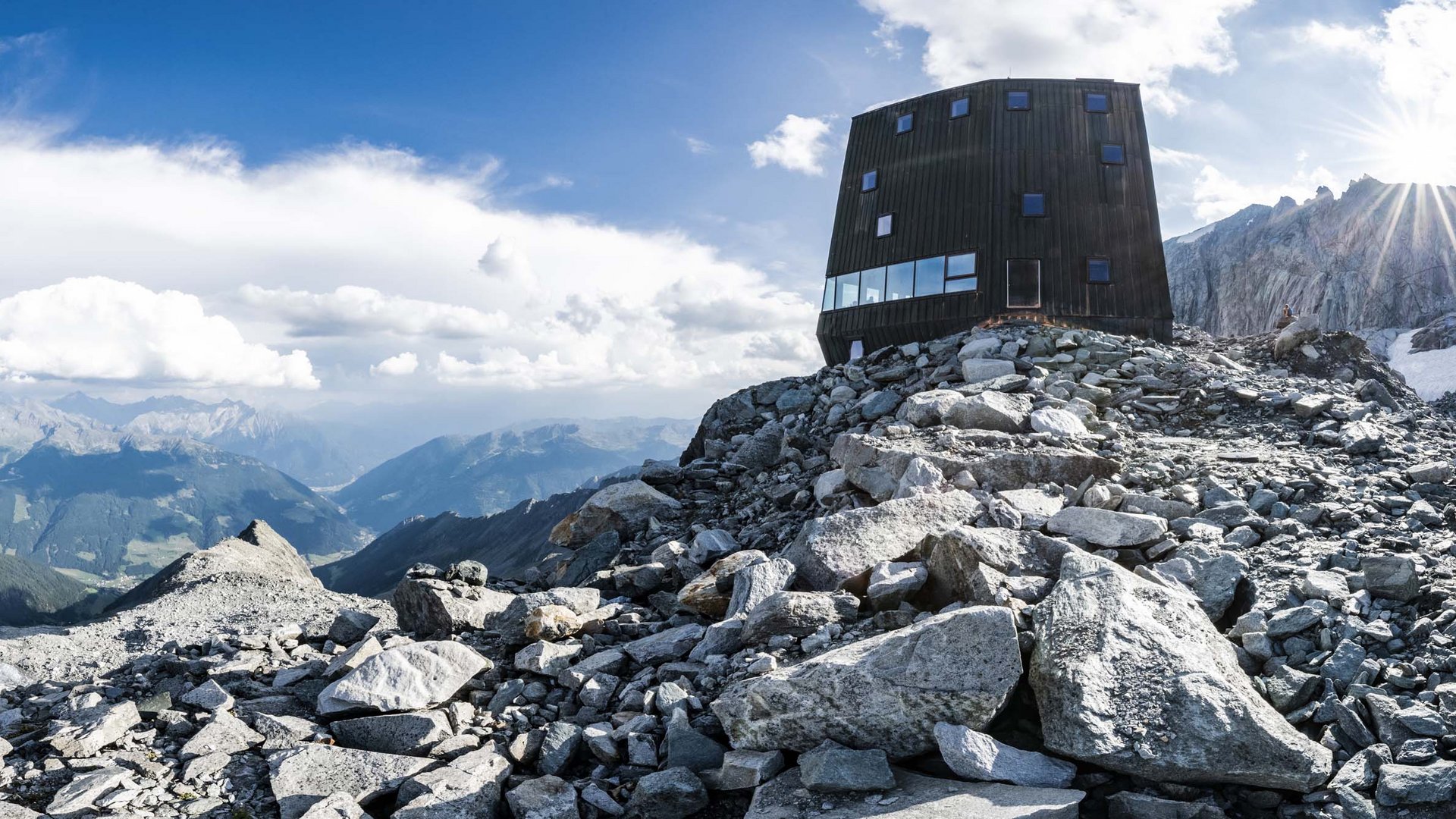 CHARMING TOWNS, ART, AND MUSEUMS
There are those who love nightlife, others who like city tours, and people like us who enjoy discovering art and culture in Val Pusteria/Pustertal. And all these have one thing in common: They leave you with a real buzz. So, why not wander through the lanes of Medieval towns, explore interesting museums, and discover surprising attractions? And of course, the perfect way to end your tour is with a good "Cheers!" in our wine & cocktail bar!
DRUM ROLL PLEASE: BRRRRRR-UNECK!
What makes Bruneck so fascinating? Could it be its winding Medieval lanes? The awe-inspiring peaks of neighbouring Valle Aurina/Ahrntal? Or perhaps it's grand Bruneck Castle enthroned on a hill overlooking the town. Hmmm, tricky. Why not ponder it while enjoying a carefree stroll down famous Stadtgasse, Bruneck's main street? Just try not to get distracted by the various inviting shops and cafés!
You simply can't stay in Bruneck without paying a visit to Brixen! "Why not?" we hear you ask. Well, let us tell you: While wandering down the lanes of the famous bishop's city, you'll be captivated by the glorious nature of Valle Isarco/Eisacktal with its majestic Alpine peaks, pastures, vineyards, and chestnut groves. It's a triumph of colour, fragrances, and flavours. Nestled in this enchanting setting, you'll find Brixen cathedral, the Hofburg bishop's palace, and the lanes of the historic centre. And if you're already missing the mountains, Brixen's Plose has a whole host of hiking trails waiting for you to discover.
MESSNER MOUNTAIN MUSEUM CORONES
Looking for the perfect mix of nature, history, and culture? You'll find it at 2,275 metres above sea level at MMM Corones, the sixth museum of its kind designed by legendary mountaineer Reinhold Messner. A great man, boundless passion, and an amazing view! The 360° view lets you admire the Dolomites, Marmolada, Ortles/Ortler, and the summits of Zillertal – if you can pull your eyes away from the fascinating history of mountaineering, that is!
"CONCORDIA 2000" ON THE SUMMIT OF PLAN DE CORONES/KRONPLATZ
You're at the summit of Plan de Corones/Kronplatz, it's 12 o' clock sharp, and you suddenly hear … a bell? No, you're not hearing things, it's the peace bell "Concordia 2000", dedicated to St. Bernard, the patron saint of mountaineers and skiers. We bet you've never seen a bell so big! And here's a fun fact: You can find the names of the surrounding mountains on the panorama relief around the bell.
A CELEBRATION FOR ALL SEASONS
We think it's always a good time to celebrate. That's why whenever you visit us here in Val Pusteria/Pustertal, you'll never have to wonder "What can I do today". In fact, you'll be spoilt for choice! In winter, there are the Christmas markets and Dolomites Snow Festival, while in summer, you can look forward to the Alta Pusteria/Hochpustertal International Choir Festival, music weeks, and town squares filled with life and merriment. And in autumn, the typical Törggelen wine and chestnut feast, the potato festival, and Stegen market await you. The list is long, but don't worry: You'll still have time for the events that we organise for you at Olangerhof!
Do you love starting the day with a run on the treadmill? Excellent. Is weightlifting your favourite way to end the day? Fantastic. Olangerhof's gym is the ideal place for motivated people like you. Try out all our latest-generation Technogym equipment from 7 am. to 7 p.m. and stay fit in style. Light or full-power? That's up to you!